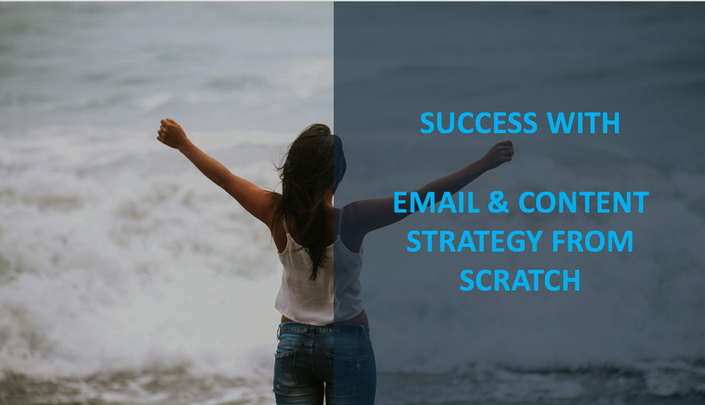 Success with Email Strategy From Scratch
Even if you don't have a website!
Email marketing has an average ROI of 4,400 %.
For every dollar invested, the average return is $44.

When used appropriately, each subscriber on your email list can bring in $1 /per month for your business.

And the best news is:

You Don't Need a Website to Get Started!
If You Do Have a Website You Can Leverage it!
After this workshop you will have a BLUEPRINT that you can take with you to build and grow your list.We will dig deep, and get clear on your action steps:
Identify who you are speaking to.
Clarify the perfect solution you will provide.
Understand the tools, systems and tech needed.
Begin your messaging - Use your passion & drive to nurture your audience.
BRAINSTORM warm traffic sources and to hot share your perfect solution.
I've been teaching an Email and Strategy Workshop for University Entrepreneurship Programs and I'm considering making it available to you as well...
This workshop is currently in PRE LAUNCH.

Please sign up for the wait list to get notified and receive a Subscribers Only Pre Launch Special!

Your Instructor
Nice to meet you,
I'm Patty Rose. Founder of Create.Build.Share.™, Dance Strong™, The Inspirations System™, Author, Speaker, and Entrepreneur Business Coach. I love the entrepreneur lifestyle - both living it and teaching aspects that make it possible for you! Teaching is one of the most interesting and exciting things in my life work and purpose. I'm excited to be sharing this course to support you in creating the business and life of your dreams.

I look forward to getting to know you and helping you achieve success with my Create.Build.Share.™ teaching model.
See you on the inside!